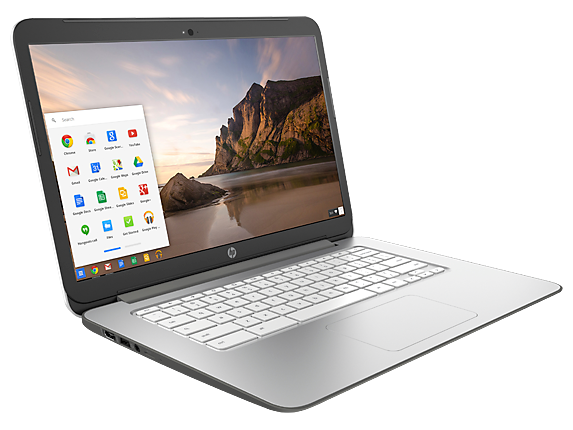 What is a Chromebook?

A Chromebook is a laptop device that runs Google's ChromeOS.  Like a traditional laptop, it runs software and has a full

-size keyboard.  Unlike a traditional laptop, everything on a Chromebook is web-based, so you'll need to be on the Internet to maximize its potential.
How Can I Use Chromebooks

To Support Learning?


Publishing

Students can use a variety of websites for digital storytelling.  Digital storytelling allows the students to "show what they know" in a creative, digital format. Digital storytelling on the web also allows for publication and sharing of projects with a wider audience.  Students can use digital storytelling to support a variety of subjects.




Productivity

Students can use productivity tools on the web that allow them to access their work anytime and anywhere.  Students can use the Chromebooks to access Google Apps for Education, as well as Google Docs/Slides/Sheets, Google Drive, and Google Calendar.




Communication

Using Chromebooks, students can communicate using 21st-century tools:

 

Collaboration

Collaboration is one of the most important 21st-century skills that we can teach our students.  Chromebooks allow students to collaborate face-to-face, or on the computer while working on projects.




How Can I Use Chromebooks

In My Classroom?




Collaboration

Partners or small groups of students can use the Chromebook to complete their learning or create a product. Provide models and expectations to help students be successful as they collaborate with tools.




Station Activity

Classrooms can use Chromebooks as a station activity.  Station organization or sharing setup can be very helpful when there is not a class set of Chromebooks available for use.  Activities can be open exploration, more structured practice on a specific skill, or time can include the creation of a product. The use of a timer can be helpful for transition times (set a timer on your projector and teach students to monitor their own time).




Individual Use

You can structure time for individuals to complete activities on their own.  Provide time for device use after students complete other work or ensure that all students get equal time with devices. This works much better when there enough devices to support individual use.




Examples of student use:

Open Exploration: Allow students to explore apps and make their own choices with their learning



Skill Practice: Specify which app students should be using and what skill(s) they will working on during that time



Product-based: Provide students with a product to complete during their worktime, such as participation in a Google Doc activity, or allow students to create their own product to share learning. After students have experience with a variety of tools, they will be able to make their own choices when sharing knowledge.




Chrome Apps & Extensions FAQs:



Consider Chrome Apps and Extensions to be the 

digital tools 

in your Chromebook toolbox.  They range anywhere from 

small apps and plugins like SnagIt to big apps like Google Drive or Pixlr.




Q: What are apps & extensions?

A Chrome app is a piece of software that runs on your

Chromebook 

that the user can use to perform a task or function.

Extensions are small software programs that can modify 

You can get apps and extensions from the




Q: I tried but it was "Blocked by Administrator"


Because Chrome Apps and Extensions request access to your data, 

they must be vetted and approved by the Technology Department for compliance with applicable laws and policies.  

We've created a "whitelist" of approved apps & extensions 

that are available for use in Burrillville School Department.




Q: How can I request an app or extension?




Q: Where can I see a list of "Approved" apps for BSD?

A table of our approved apps and extensions are

Add-ons are Google App-specific "plugins" that allow the user

to increase the functionality of the app in some way, and are available from within an app by clicking "Add-ons".